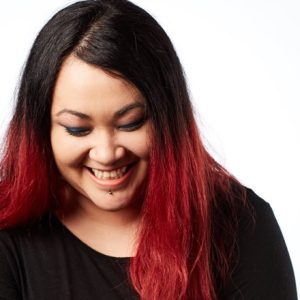 Jina is a consultant, community builder, and advocate focused on design systems.
She organizes Clarity, the first Design Systems conference. She founded the Design Systems Coalition and its San Francisco chapter (and there are now has chapters around the world including New York and London). She created and moderates the Design Systems Slack and the Design Systems publication on Medium. She maintains the design and website for Sass. She organizes The Mixin (a Sass and front end meet up). She also curates Sass News.
She co-authored the Design Systems Handbook, Fancy Form Design, and The Art & Science of CSS. She was a tech editor for Sass for Web Designers (by Dan Cederholm) and Sexy Web Design (by Elliot Jay Stocks). She has written articles for publications including A List Apart, 24 Ways, The Pastry Box, Sitepoint, net Magazine, and Treehouse. She has spoken at many conferences including Adobe MAX, An Event Apart, and Beyond Tellerand.
Currently, Jina is a consultant on a design system for a new product at Amazon, and she advises design systems teams at other companies through online office hours. At Salesforce, Jina was lead designer on the Lightning Design System. Previously, she has worked at companies including Apple, GitHub, Engine Yard, Crush + Lovely, inferno, Oden, Memphis Brooks Museum of Art. Through agencies and consulting has worked on projects including W3C WAI, Mass.gov, Deloitte, and FedEx.
Presentations
Watch these presentations by Jina Anne
Conferences
Jina Anne has presented at these conferences