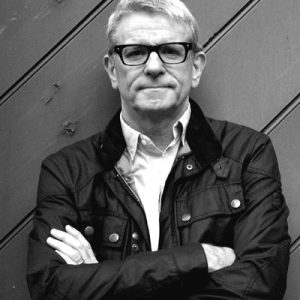 Mark Porter is a designer and creative director specialising in media.
For three decades, he has been helping some of the world's most influential publishers and broadcasters adapt to the changing media landscape. His company Mark Porter Associates is an international design consultancy, working in digital, print and television.
Mark started out in magazines, before moving into newspapers, digital, and broadcast design, and his passion for storytelling shows in everything he does. Based in the UK but with a global outlook, he believes that good design is a universal language.
Mark has won a D&AD Black Pencil, SPD Gold, World's Best Designed at SND, and an award for clear communication from the Plain English Campaign, and his work has been exhibited in the Victoria and Albert Museum and the Design Museum in London.
Presentations
Watch these presentations by Mark Porter
Conferences
Mark Porter has presented at these conferences