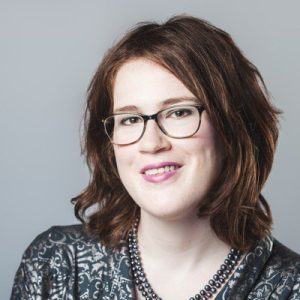 Rachel went from award-winning cartoonist to front-end developer. After six years of working in the trenches for agencies, startups, and large companies, she struck off on her own to explore and spread her love of web animation to the rest of the web community.
Now she leads the pack in the new, ultra-niche field of web animation and motion design for the web. Her goal: unite developers and designers to make the web a better place for everyone.
Rachel travels to train people at conferences and at companies, writes about and experiments with building tools for the Web Animations API and curates the Web Animation Weekly newsletter.
Rachel recently joined the Microsoft Edge Team as a program manager where she represents the web design and animation communities on the team and at conferences, and continues her work with the W3C on the CSS Working Group.
2018 Update
Rachel Nabors is a creative, collaborative developer advocate who can speak to both designers and developers with credibility and authority. Companies and organizations like Mozilla, Google, Salesforce, the W3C, and Microsoft have sought out her expertise in web animation, community building, and advocacy.
She founded Slack.AnimationatWork.com, one of the largest communities of web animators in the world with over 3000 members, and started the Web Animation Weekly newsletter that now reaches over 7000 designers and developers with a 50% open rate.
She has delivered 60+ keynotes, talks, demons, and workshops at conferences in 14 countries. She wrote "Animation At Work", released in 2017 by A Book Apart, and she is now exploring the world of AR and VR, excited to see how her deep knowledge of the human visual system applies to the coming consumer generation of AR/VR products.
Presentations
Watch these presentations by Rachel Nabors
Conferences
Rachel Nabors has presented at these conferences