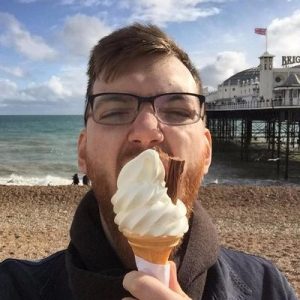 Matthew Sheret regularly describes himself as a 'copywriter'. In the last few years that's seen him writing interface copy, essays, comics, press releases, radio scripts, infographics, positioning statements and talks. He's done that for the likes of Thomson Reuters, Dentsu, and Lego.
In 2010 he became Last.fm's first Data Griot, a kind of in-house storyteller, contextualising user behaviour for people inside and outside of the company.
Matthew edited the independent comics anthology Paper Science for three years, and in 2011 was selected as the Writer-in-Residence for the Thought Bubble Sequential Arts Festival. In his spare time he plays with Lego.
Presentations
Watch these presentations by Matthew Sheret
Conferences
Matthew Sheret has presented at these conferences