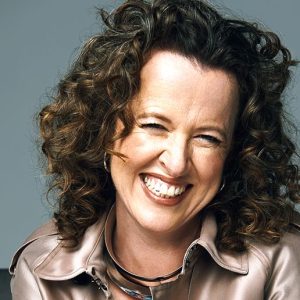 Genevieve Bell is an Australian anthropologist best known for her work at the intersection of cultural practice and technology development. Bell is the Director of the 3A Institute (3Ai) and a Distinguished Professor at the Australian National University (ANU), as well as a Vice President and Senior Fellow at Intel Corporation. Bell is a highly regarded industry expert and a frequent commentator on the intersection of culture and technology. She has been featured in publications such as Wired, Forbes, The Atlantic, Fast Company, the Wall Street Journal and the New York Times. She is also a sought-after public speaker and panellist at technology conferences worldwide for the insights she has gained from extensive international fieldwork and research.
Genevieve joined the ANU in 2017, after having spent 18 years in Silicon Valley helping guide Intel's product development by developing the company's social science and design research capabilities.
Genevieve established the 3A Institute in collaboration with CSIRO's Data61 with the mission of building a new branch of engineering to effectively and ethically manage the impact of artificial intelligence (AI) on humanity through better design and management of technology.
Genevieve is an influential voice within academia, industry and government. She currently holds the ANU's inaugural Florence Violet McKenzie Chair in honour of Australia's first female electrical engineer and presented the highly acclaimed ABC Boyer Lectures for 2017. She is a Non-Executive Director of the Commonwealth Bank of Australia Board, member of the Prime Minister's National Science and Technology Council and Fellow of the Australian Academy of Technology and Engineering (ATSE). In 2020, Bell was appointed an Officer of the Order of Australia, for distinguished service to education, particularly to the social sciences and cultural anthropology, and was named the first Engelbart Distinguished Fellow at SRI International
Genevieve completed her PhD in cultural anthropology at Stanford University in 1998.
Presentations
Watch these presentations by Genevieve Bell
Conferences
Genevieve Bell has presented at these conferences