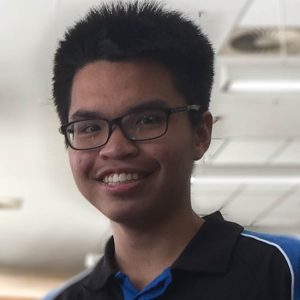 Anh is a part of the 2018 Gungahlin College Graduate Class and also the co-founder of atschool.live which is a learning management system. He has majored in Web Development and Intelligent Systems at college.
Prior to @ school, he was a freelancer in React for about a year. Proudly speaking, even though his age is only 18, but he has had two years of industry experience. He also gave a couple of React talks at some local meetup groups as well as a Python talk at PyCon.
He spends most of his time designing web applications and improving his knowledge in machine learning. When he is not doing those stuff, you could find him on a soccer field or tennis court.
Presentations
Watch these presentations by Anh Pham
Conferences
Anh Pham has presented at these conferences