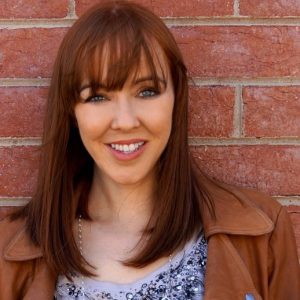 Rebekah is a serial entrepreneur who has played a lead role in the disruption of two industries. Her company 'Hey You' is Australia's largest mobile ordering and payments platform for cafes. Hey You enables customers to discover and build relationships with storeowners, order and pay via their mobile phones and gain loyalty. The company processes more than 50K transactions per week with 4% weekly growth and recently closed a $5M investment round led by Westpac.
Rebekah's first company, Scorpio Music, developed the careers of some of Australia's biggest stars: Evermore, Alex Lloyd, George, Matt Corby and Lisa Mitchell. Rebekah collaborated with Warner Music to pioneer new business models that revolutionised the relationship between record company and artist. In 2010, Rebekah launched a technology platform that enabled music fans to earn income by promoting concerts online. The business later sold to Future Music.
Rebekah is an expert in developing strategies to disrupt and improve the way we do things and then to create the right product and brand to fulfil on the opportunity. She understands how grass roots communities work and how to build momentum so that a product takes off. Rebekah has won the support of high profile investors in Silicon Valley, raising $10 million in venture capital.
Rebekah is passionate about community building and entrepreneurship. She was instrumental in the creation of large-scale fundraising events such as the Levi's Life Festival to raise awareness about youth suicide and Make Poverty History in 2006 and serves on the Advisory Board of Kidpreneur. She writes a weekly column on entrepreneurship for the New York Times and regularly contributes to Forbes, Fast Company and BRW.
Presentations
Watch these presentations by Rebekah Campbell
Conferences
Rebekah Campbell has presented at these conferences