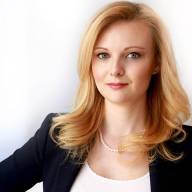 Melissa Perri is a skilled Product Manager, UX Designer, speaker, and coach, who specializes in consultation work with product development teams around the globe. Melissa focuses on creating product strategies that satisfy users and drive business goals. She coaches Product Managers using two key questions to address the rationale and potential profitability of development projects:
– Should we build this?
– Why?
Melissa has created her own Product Management processes by drawing on valuable knowledge from Agile, Continuous Improvement and Lean Startup, and she teaches these through her consultation work and through workshops. She has worked with a range of clients including Spotify, Rovio, Valtech, Plated, Wayra UK, and Levo League.
After implementing these concepts into her own work as a Product Manager, Melissa began to teach through Skillshare, and later developed a Product Management curriculum using these key principles, for General Assembly worldwide. She has been invited as keynote speaker on these subjects for a number of events including QCon, Mind the Product, Lean UX NYC, Lean Agile Scotland, and Agile 2015. Before becoming a consultant, Melissa worked as a Product Manager and UX Designer at Barclays Capital, OpenSky, Capital IQ, and Conductor.
For a brief period of time, Melissa started a company in Italy where she learned valuable lessons about bureaucracy and risotto. Now, she is finishing her book The Build Trap, and is based in New York.
Presentations
Watch these presentations by Melissa Perri
Conferences
Melissa Perri has presented at these conferences