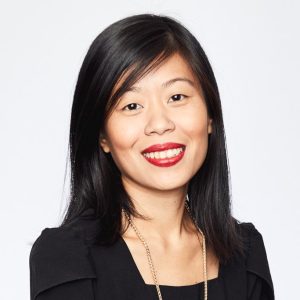 Isabel is an accomplished woman in technology with a passion for knowledge sharing and continuous learning. She has been sharing her thoughts via her written and spoken words. She was born and grew up in Burma (Myanmar) and now calls Sydney, Australia home. She is currently an engineering manager at a technology company in Sydney, Australia, leading high performing teams and having fun while doing so.
A few years ago, she realised that women in technology are under-represented in the media and industry and she wanted to change that. She believes that change starts with herself and therefore, she started speaking at local meet-ups, events and conferences with the hope to get recognition for women in technology and in leadership positions and to inspire others to do the same.
Outside work, she likes to read, write (sometimes in a programming language) and spend time with her family, especially with her daughter who loves YouTube way too much. You can find Isabel on social media or various publications and websites, talking about topics that she cares about; leadership, career development, and diversity and inclusion.
Isabel is an ISTJ, an Enneagram Type 1, a Reformer and an Achiever.
Presentations
Watch these presentations by Isabel Nyo
Conferences
Isabel Nyo has presented at these conferences