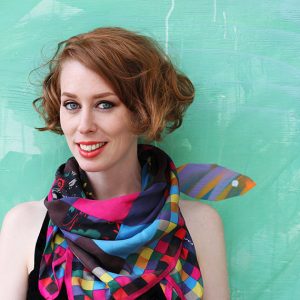 Hannah Donovan is an entrepreneur, product leader, and public speaker. She's been working in entertainment tech for over a decade.
Han is the founder & CEO of TRASH, making it easy to create and share videos with one tap from your phone. Before that she was the General Manager at Twitter-owned Vine; led the team and product at Expa-backed music startup Drip (acquired by Kickstarter); was VP Design at Ripcord (a product incubator funded by MTV); co-founded the song-sharing service This Is My Jam while leading R&D design for The Echo Nest (acquired by Spotify) and was part of the original leadership team at early music streaming service Last.fm (acquired by CBS for $270M) where she led design.
She's spoken at conferences worldwide and lectured at top universities including Imperial College London, Princeton, Parsons, and as visiting faculty at Cornell Tech. Her work has been featured by media such as the Guardian, the New York Times, Forbes, Variety, and the Today Show.
Han is passionate about changing the gender ratio in tech. She's also a startup advisor, and frequently mentors others, including through programs such as Google's 30 Weeks, First Round Capital's Product Program, and co-hosting a forthcoming podcast called It Just Got Real about being a woman startup founder. You can find her on the internet on Twitter/ Instagram @han.
Presentations
Watch these presentations by Hannah Donovan
Conferences
Hannah Donovan has presented at these conferences