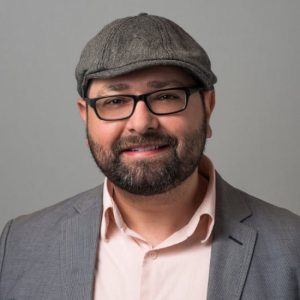 Over the last 25 years, Gerard K. Cohen has spent much of his life sitting in front of some kind of digital display. Whether it was as an Enterprise-class Systems Engineer, developing motion detection and digital video surveillance systems, or apps to distribute 3D medical animations, he has been eternally waiting on some kind of "Please wait…" indicator.
Now, Gerard loves front end engineering so much that he is on a mission to make sure that the web is inclusive to all users, making rich internet experiences available for all. He believes a great user experience includes performance and accessibility.
During the day, Gerard is the Engineering Manager of the Accessibility Experience Team at Twitter. When he is not sleeping or drinking Zombies at tiki bars, he helps raise awareness by speaking at Front End and Accessibility conferences around the country.
He is also the author of "Meeting Web Accessibility Guidelines," "Introduction to Developing Custom Components with ARIA," and "Accessibility: Testing and Screen Reader Use" on Pluralsight.
Presentations
Watch these presentations by Gerard K. Cohen
Conferences
Gerard K. Cohen has presented at these conferences