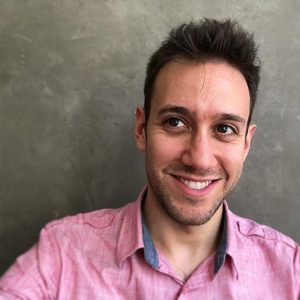 After many years of being an award-winning product designer, developer, and entrepreneur in technology, Faruk is bringing his career and life experience together in a new effort: Love First. "Love First: A Love Letter To Humanity" is a collection of personal stories looking at life through a more holistic and love-centric lens, exploring new perspectives and lessons to help us better understand people and embrace the breadth of humanity.
Faruk's tech career spans back-end development, database architecture, front-end engineering, accessibility, User Interface, User Experience, Interaction Design, entrepreneurship, and Product Design. He has spoken at conferences around the world on design, development, accessibility, and tech inclusion. Two technologies he pioneered — CSS-based animations and uniform feature detection — have become integrated, W3C-standardized features in every current web browser.
On the side, Faruk created the award-winning open source tool Modernizr, writes for publications both online and print, and speaks at conferences and events all around the world. He is also a strong advocate for increased diversity, more inclusive environments, and combating systemic problems in society, technology, and on the internet.
Presentations
Watch these presentations by Faruk Ates
Conferences
Faruk Ates has presented at these conferences