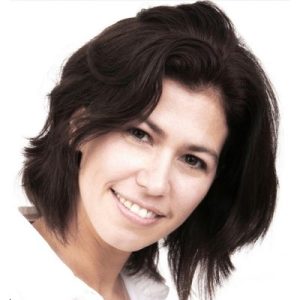 Elle is a web designer and developer with a passion for web standards and a unique background that bridges the gap between the front– and back–end. She employs best–practice techniques to deliver clean, functional and user–friendly websites. In 2007, she discovered Ruby and has since been building web applications with Ruby, Rails, Haml, Sass, Coffeescript and other such awesome technologies.
2017 Update
Elle is a full stack web developer with more than 10 years experience writing Ruby and Rails. Currently, she is a consultant at Blackmill. Before Blackmill, she was a Development Director in the New York City office of thoughtbot.
Elle's current project is developing and running Hooroo's Engineering Academy. The Academy will take on four very junior developers, and will work with them for six months, covering programming fundamentals, clean code, refactoring, and agile workflows. As part of the project, she streamlined the interview process at Hooroo to be more accommodating and welcoming to juniors.
Presentations
Watch these presentations by Elle Meredith
Conferences
Elle Meredith has presented at these conferences