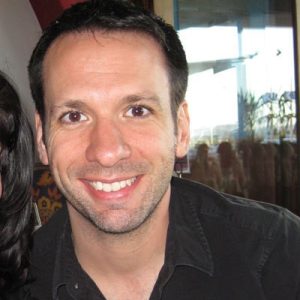 David is driven by the need to understand and innovate how things work in the ever changing world of web development, and has been trying to make things look good on computers since tinkering with a ZX Spectrum in his Birmingham bedroom way back in the 1980s.
For the last 15 years he has worked for various companies in the UK and Australia, from small agencies to big media. He now works as a Senior Front-end Developer for Bigcommerce and is the co-founder of SydCSS. He has also been known to release mobile games that hark back to the 80s era.
Update 2019
Now Delivery Manager fast growing Sydney based startup Deputy, until recently David Lewis was responsible for one third of the technology team that looks after the customer experience for Scentre Group (owners and operators of Westfield in Australia and New Zealand).
In his copious spare time he coordinates SydCSS, one of Sydney's most popular tech meetups regularly attracting over 100 people to each event.
Update 2022
David Lewis has been a web developer since the late 90s. The last seven years have focused on engineering leadership. Currently, at Compono, he leads the teams developing the company's central platform. He's passionate about fostering teams that people love to be part of.
Presentations
Watch these presentations by David Lewis
Conferences
David Lewis has presented at these conferences