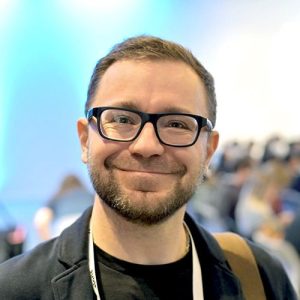 Aliaksei is a Google Developer Expert and Consultant with MIT degree, IT Educator, Mentor and Podcaster. This days Aliaksei as CEO of Angular Consulting is focusing on helping companies and devteams building modern frontend architectures using industry standards and best practices.
Aliaksei lives in Australia, but modern day processes and technologies allow him to operate on the global scale.
The main professional goal for Aliaksei is to share his competence and be a true IT professional – giving the branch various options to one problem based on specific needs, inspiring tech-people on self-improvement and building creative software solutions.
Expertise and experience are Angular Consulting core engines that drive forward innovative solutions for different industries like e-commerce, medicine, manufacturing, education, sport, big data and sales.
Presentations
Watch these presentations by Aliaksei Kuncevič
Conferences
Aliaksei Kuncevič has presented at these conferences