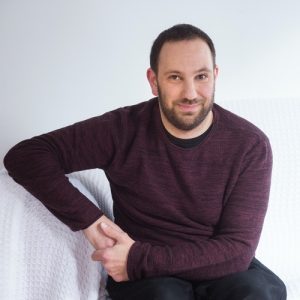 Adem Cifcioglu is an experienced digital accessibility consultant and web developer based in Melbourne, Australia.
Adem has over 12 years of hands-on, professional experience working on the web, and has worked with accessibility in all its forms. From defining strategy and embedding accessibility into organisational culture, to technical accessibility, training and usability testing, Adem has done it all.
Adem also established and led the National Australia Bank (NAB)'s digital accessibility team.
In 2016 Adem co-founded Intopia, a digital accessibility consultancy, with the aim of creating an inclusive digital world by assisting organisations to embed accessibility throughout all stages of product development.
When he's not helping people make things accessible, Adem is an avid football fan (round ball and AFL), supporting Galatasaray in the Turkish Super League and Collingwood FC in the AFL.
Presentations
Watch these presentations by Adem Cifcioglu
Conferences
Adem Cifcioglu has presented at these conferences