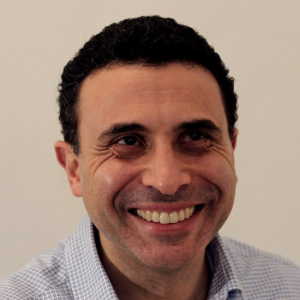 Daniel has been in product management for over 15 years, chiefly working in IT with a focus on B2B products and services. He began his career in marketing, communications and consulting but soon learned that the aspect of marketing he loved most was working out what to build, for whom and why.
He gets excited about helping businesses become more effective in decision-making, more efficient in their processes and more engaged with their customers. Daniel is at his happiest when waving his arms about in front of a whiteboard with a bunch of smart people, exploring problems and weighing up solutions.
He is passionate about product management as a discipline and is intrigued by how businesses, large and small, grapple with the sometimes-elusive concepts of innovation and collaboration. Daniel is currently a Senior Product Manager at MYOB helping to develop products that assist accountants to become 'virtual CFOs' for their own small business clients at scale.
Presentations
Watch these presentations by Daniel Kinal
Conferences
Daniel Kinal has presented at these conferences